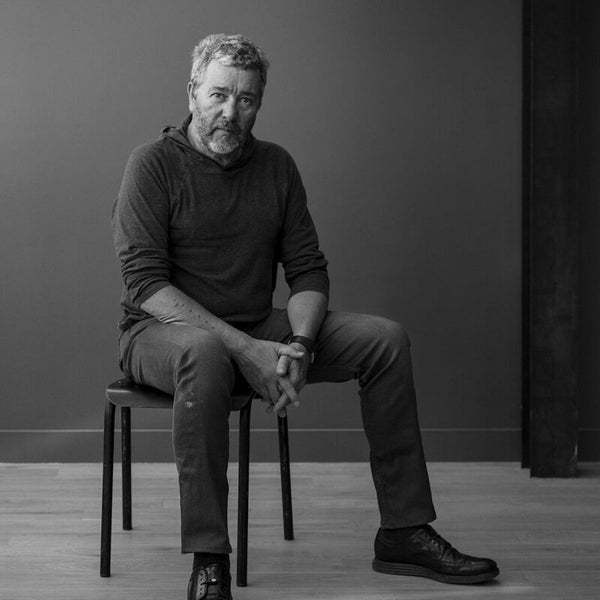 Starck, Philippe
Born in Paris in 1949, Philippe Starck's father was an aeronautical engineer who gave him the freedom to think big and explore his creative abilities. After graduating from the École Nissim de Camondo in interior design and architecture, he founded his own company in 1976. He first gained international recognition when he was commissioned by then French President François Mitterrand to refurbish some private apartments in the Élysée Palace (1983-84).
His inspiration comes from the simple idea that there are two kinds of projects – ones that fuel our evolution, and ones that are useless. Utility, humor, surprise, flamboyance and ingenuity are common aspects of his creations. Philippe Starck has no qualms about admitting that rather than looking up to veteran designers, he considers mathematicians, scientists, biologists and astronauts as his admirers. Greatly inspired by Plato, Ptolemy, Einstein and Galileo, Philippe Starck believes that every creation must contribute towards the improvement of the society.
His vision and mission revolve around helping his community to live a better life. From watches to furnishings, Philippe Starck has dabbled in almost every thinkable genre out there. Known for his iconic lighting designs for Flos, his creations include Romeo Suspension Light, Miss K, Rosy Angelis and many other designs.