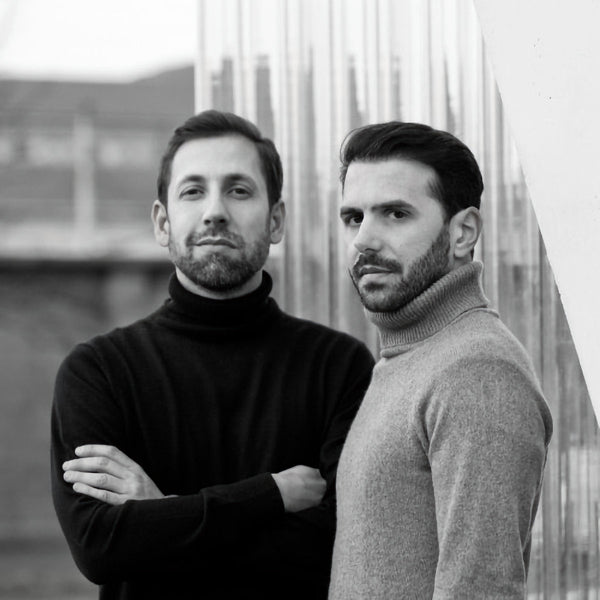 Meneghello Paolelli
Marco Paolelli and Sandro Meneghello, in addition to being product designers, are strategic consultants for industrial products. They founded Meneghello Paolelli Associati in Milan in 2007. Since then, the studio has grown and now counts a team of collaborators in addition to the founders, as well as a series of project development and communications partners. Behind every project there is a long and tireless process undertaken together with the companies, from the first brief to the final version of the product.
Meneghello Paolelli Associati uses its particular approach to the project that also favours a certain form of lateral thinking, which brings the two creatives to develop each design project in an unconventional way, for example, transforming aesthetic stimulations or project solutions from environments completely external to the world of design in the strict sense. This is how the innovation process functions, on one hand, by working closely with the partner companies, and on the other hand, by maintaining an opening even to other areas to receive creative stimulation and innovative ideas.
As a testimony to this effort and the solidity of its approach, the studio has received numerous international recognitions, among which are 12 Red Dot Design Award of which 1 Best of the Best, 7 Design Plus, 3 Good Design Award, 3 iF Design Award, 5 ADI Design Index, 4 special mentions within the German Design Award and 5 mentions within the Young&Design award.